Synthetic Grass and Artificial Turf in Melbourne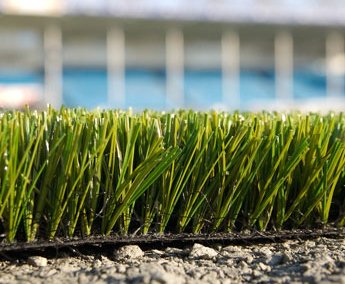 Your gardens can never be complete without the presence of synthetic grass. With the fast-paced lifestyle that we lead today, it can be challenging to maintain real grass.
With almost a decade of experience in synthetic grass and artificial turf, Xtreme Turf has what you need to achieve beautiful looking grass all year round.
We provide affordable supply and installation for synthetic turf in Melbourne. Our artificial grass are made from high quality materials. Our products have been tested against harsh Australian conditions. They can withstand any climate or soil conditions. Our synthetic grass are also children and pet friendly. They are durable and require less maintenance.
What are the Benefits of Artificial Turf?
Many people are choosing to install a synthetic lawn compared to real grass lawns. This is because of the wide benefits artificial turf can provide.
Our Product Range
At Xtreme Turf, we provide a wide range of artificial turf. We specialise in artificial lawn for both residential and commercial areas. We provide solutions for residential gardens, community groups and educational facilities. We also provide landscaping options as well.
Our Synthetic Grass Installation
You can choose to get our expert team to set up your artificial lawn. You can also choose to buy our grass do it yourself (DIY) kits if you prefer to install them yourself.
Create better looking lawn today. Find out what synthetic grass can do to transform your garden. Speak to our professionals at Xtreme Turf.
Call us at (03)94315490 or e-mail to sales@xtremeturf.com.au for a free quote and consultation. We will be in touch shortly.