Synthetic Turf, Artificial or Fake Grass in Melbourne
Artificial Turf and Grass Specialists
At Xtreme Turf, we pride ourselves on our fantastic delivery and installation of the highest quality of synthetic lawn throughout Melbourne. The products that we supply have a multitude of uses, including applications for sporting fields, backyards, entertainment and function areas, and many more.
Over the last 6 to 7 years, we have experienced phenomenal growth in the domestic market, and the products that we supply are lifelike, and maintain the look and feel of the real thing. We also supply our products to the DIY person with comprehensive instructions and valuable tips and hints.
Our artificial turf prices are very competitive, and our products are all tested stringently to ensure they stand the test of time. Our triple backed, high quality fake grass contains no lead or heavy metals, and is designed and produced to withstand the various climates that Australia has to offer.
Fake Grass and Synthetic Turf Melbourne
Xtreme Turf provides highly realistic, synthetic grass, that you can use all year-round, to many clients across Melbourne. We have redesigned and refined conventional products, mowing and installation procedures to offer you the highest quality of fake grass and lawns to suit Australia's harsh conditions.
Our fake grass is your answer to simple and hassle-free gardening, and it has become a standard for many household applications as well. No matter if you wish to install it in your backyard, sports field or backyard, we have the perfect products, and solutions for your needs. For your easy switch-over and installation, look no other than Xtreme Turf. We have many different products available to suit your custom needs, no matter their application, or the environment they are to be used in. Our range of products are suitable for child care centers, sporting grounds, tennis grounds, football grounds, school playgrounds, backyards, council premises and more.Because our lawn comes in various sizes and shapes, colours and thickness, you will be able to find a solution that fits your needs and budget every time.
We specialize in synthetic grass, and our products look and feel just like the real thing, but without the hassles. We provide an overall solution with various landscape designs and installation.
Each of our installations come with a warranty, so there is no need to worry about our products and systems once they have been implemented.
Installation of Artificial Turf and Fake Grass
Xtreme Turf – the leading provider of solutions for synthetic surfaces in Melbourne for over ten years – are your first destination for the most accurate advice, best quality of products, as well as an affordable price on all things artificial grass. We go to great lengths to ensure that we always have the latest, most extensive range of surfaces available, and we can have them promptly and professionally installed and fitted.
Our all encompassing catalogue contains only the finest artificial turf Melbourne has to offer, and we can guide you through our range to ensure that you're getting the right product for your needs.. We are also committed to providing the safest products and installation process for synthetic grass in Melbourne, and we avoid using products that contain heavy metals or chemicals. You can contact us today on (03) 9435 4044 to speak to one of our friendly surface experts, who will be more than happy to answer any queries you may have regarding our services.
Our team of experienced tradesmen are always ready to assist with your fake grass installation and maintenance. Our range of products are designed for simple installation, and are simple enough to install yourself, however it is recommended to have our expert staff install your lawn for a better finish, and to reduce issues further down the track.
Maintenance Free Synthetic Grass and Synthetic Turf
Synthetic Lawn does not require any watering, fertilization, weeding and will appear elegant in all seasons. Enjoy the look and feel of real grass all year round, without the hassles.
An artificial surface is an affordable, maintenance free solution that will leave you with a beautiful, durable solution that looks just like the real thing. Our products have many benefits aside from their aesthetic permanently green appearance, including durability and the elimination of hiring people to mow and maintain your lawn.
Install our high quality lawn or combine it with your pre-existing landscape design. Wherever and whatever type of grass solution you need, Xtreme Turf has the latest products and systems for quality results.
Melbourne is undoubtedly the sporting capital of the world, and our staff are likewise your local, leading experts when it comes to sporting applications for fake grass throughout the city. We can help your club cut down on maintenance costs and water usage, whilst ensuring that you're getting only the best quality of surface solution for your sport.
Hire Grass and Turf Installation Specialist in Melbourne
If you're looking for the most attractive looking and durable artificial grass can provide, look no further than our professional team. We possess the finest synthetic turf in Melbourne, which has been engineered to suit a wide range of purposes and applications. We are also best placed to provide you with a realistic, natural looking grass alternative, all of this at our competitive and cost-effective prices.
If your need for fake grass is temporary, hiring our products is the next best solution. We are able to arrive at your destination and install our products for you, or alternatively we can deliver it to your destination for you to install yourself.
The pricing for the hire of our products begins at $10.00 per m2.
Benefits of Artificial Grass and Turf
No lawn mowing and less maintenance
Sensational appearance
No watering, fertilization or weeding
No water irrigation
Allergy free
No lawn watering
Children and pet friendly
Natural look and feel
Feels awesome
To learn how Xtreme Turf can help you, contact us on (03) 94354044.
We at Xtremeturf - Supply , Hire, and Install Artificial Grass and Turf in Melbourne. We have been supplying the Australian market for 9 years and have made many long term relationships with various companies who resell our line of products including Reece stores.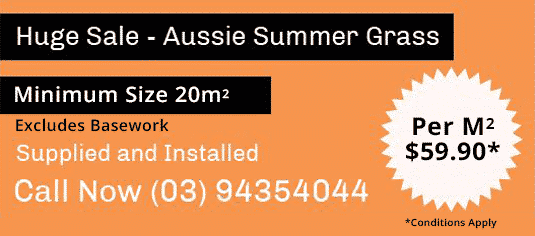 Our Happy Customers
Hi Nicole,
Many thanks for a great experience, we are very happy with our new turf.
We will be recommending your company to fami

Regards, Sam Branagan

"We found the team at Xtreme Turf to be very friendly and efficient in installing turf into our backyard. The customer service experience was parti

Aron, Carlton.

Hi Ash/Nicole

Grass went in yesterday and looks great, thanks.

Hi Nicole

Thank you again we just love the grass

Kind regards Sarah Brophy

Having recently moved into our new home - we were faced with a sad tale - the rear garden was very much in need of surgical like intervention. for

Kind regards Mike Illidge
Enquire now
We are looking for new clients
Office Location
25 Peel St Eltham Victoria
3095 Australia