Artificial Grass Supply & Installation Ivanhoe
Have you been looking for the finest quality of artificial grass available on the market today?
Well, look no further than your local experts at Xtreme Turf. With our considerable experience in the accurate measuring, precise fitting and prompt installation of a wide range of synthetic grass solutions, there are none better to talk to regarding all things artificial surfaces.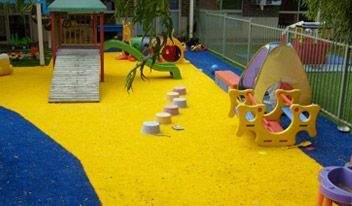 Xtreme Turf has been fitting artificial turf in Melbourne for a decade, and have provided many residents and business owners with reliable and fantastic looking synthetic surfaces during this time. All of the synthetic grass in Ivanhoe that we provide, is completely safe and free from lead or any other heavy metals and compounds, and we alone can give you an unbeatable quote on our entire range. Contact us today on 0406 686 911, and allow us to show you the great attributes that artificial grass can provide.
Residential artificial grass Ivanhoe
Xtreme Turf are the experts to talk to for any synthetic turf solutions, and our service for artificial grass in Ivanhoe is widely renowned for its high quality and affordability. We possess an exceptionally diverse range of synthetic turf in Ivanhoe, and we're sure that we've got an artificial turf to suit anyone's property and taste.
Commercial synthetic turf Ivanhoe
For only the finest fake grass Ivanhoe wide that will be completely suitable for commercial applications, talk to the team at Xtreme Turf. We have fitted only the finest quality of artificial surfaces to many businesses ­ including childcare centres and schools ­ for many years, and are on hand to give you the best advice and a great quote.
Sport artificial turf Ivanhoe
Xtreme Turf specialises in providing clubs involved in a wide variety of sports, with a fantastic synthetic pitch that will involve minimal maintenance, on top of playing as true and fair as possible. We can engage in a direct, consultative approach with your club, to ensure that you are only getting the most suitable surface for your type of sport.