Consistent and True Playing Lawn Bowl Pitches
Apart from being a true Australian past time, lawn bowling is also a fun recreational activity to perform whenever you've got some downtime. However, on top of purchasing all of the lawn bowling equipment that you or your club needs, maintaining the pitch can be time consuming and difficult. Our synthetic bowling greens are made to withstand even the harshest punishment, both from playing and extreme weather conditions.
We can offer you a lawn bowls pitch that will:
Provide you with a true lawn green bowls performance.
Built to regulation standards, with a high level of tolerance for consistent play.
Will be exactly level, and offer you only the highest level of play possible.
Be affordable to purchase, and will remove maintenance bills.
Whether you run a club, or just enjoy a bit of grass bowling every now and then, give us a call today, and ask us how we can help you or your bowls club.
Hampton Park Bowling Club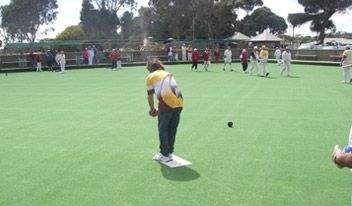 Meningie Bowls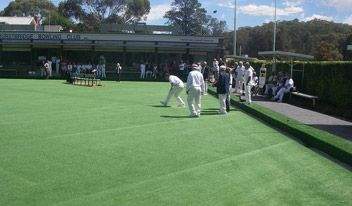 Hurstbridge Bowls Club