What's in a Grass Blade? Four of the Most Popular Types of Artificial Lawn
One of the most important factors of synthetic grass in Melbourne is the yarn, or blades, that are used in its design. Whilst a blade of grass looks rather uninteresting to the naked eye, under a magnifying glass, it makes a huge difference to how the artificial lawn looks, feels, and performs. There are thousands of types of blades, some of which are designed for specific purposes, others for a particular style.
We've rounded up four of the most widely used in the artificial grass industry here in Melbourne. Each of these four bring their own characteristics to the lawn itself, whilst some are obviously more affordable than others. Xtreme Turf only uses the highest quality yarn in our lawns, making sure that the products we can supply will not only look great, but will play and perform just like the real thing.
Flat Blades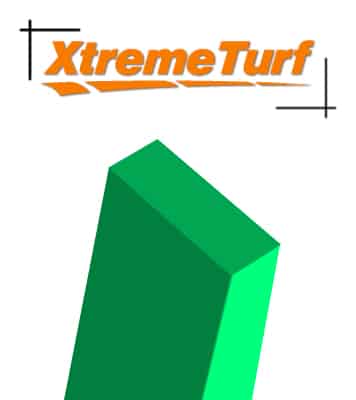 Flat blades were one of the very first types of yarn ever created. Essentially a thin layer of polyurethane, polypropylene, or nylon, their only purpose is really to provide the same look and consistency as that of grass. Flat blades generally don't come with any form of base, and therefore struggle to stay upright, making them not ideal for use as a presentational item, such as gardens or sport fields.Flat blades are very rarely used in artificial lawns nowadays, due to the demand for a more realistic surface and higher durability. However, this type of yarn can still be found commonly in different areas. Flat blade surfaces can be found adorning butcher or fishery windows. They are also a great, cost-effective way to provide heavy traffic cover outside for functions or weddings, as long as durability is not very important.
Vein Blades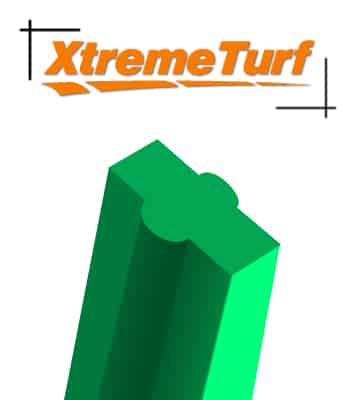 Vein blades are the closest in shape and structure to that of real grass. With the inclusion of a "vein" through the middle and wings on either side, these blades mimic the true width of actual turf as well. They look far more realistic than flat blades, and also perform better too. These blades often come in a variety of different shades, too, allowing you to have the lawn that you've always wanted.These blades are quite commonly found in many artificial lawns and garden turfs, where their almost identical shape and size to grass makes it look authentic. Vein blades often come in a range of different shades of green too, making them ideal for front lawns. Vein blades are also highly durable, and are capable of withstanding intense heat and foot traffic, as well as showing a resistance to colour fading.
W Blades
The most realistic looking and durable of all the blade types, W blades are perfect for places that experience heavy foot traffic and sporting events. The curvatures in the blades that form its distinctive, "W" appearance, are designed to reflect very little light. Because of this, the blades often appear to be real, even when up close. This also makes it highly resistant to heat, meaning it won't be hot to touch on those summer days.Due to their incredible durability, W blades are often used for sporting arenas, and can commonly be found adorning soccer pitches. There are also double W blades, where the durability and softness of the blades are enhanced. W blades, however, do come with a higher price tag than vein or flat blades. You will be definitely getting value out of your investment, though, as W blade lawns are built to last for a long time to come.
C Blades
Also known as U blades, they mix the properties of W and vein bases, creating a durable, natural looking lawn, with a cost-effective price tag. C blades share the same qualities of light reflection as their W shaped counterparts, allowing them to look natural. They're best suited for large, backyard areas, or other recreation surfaces, where their reliability and performance under heavy foot traffic are best shown.C blades are thinner in width than the other forms of blades for synthetic turf. and looks more tufted and kept than a W shaped blade. Coupled with tiny veins around its circumference, this characteristic makes the C shape less prone to being flattened. C blades are also the stiffer of their counterparts, and whilst they are still safe to use as a recreational setting, they aren't advised for sporting fields.Got a question about what type of blade you should be looking for, or wanting to know more about how synthetic grass can benefit your home? We're the artificial lawn experts, and we service the entire Melbourne area, too. Get in touch with us today, we'll be more than happy to pass on our expert advice and knowledge regarding all things grass.